The School Choice Advantage: More Bang For The Buck
Data from the Wisconsin Department of Public Instruction enable a comparison of public and private school cost-effectiveness. The results are described in a new School Choice Wisconsin report.
Using conservative assumptions, the report shows a marked advantage for schools in the state's private school choice programs. The advantage is most pronounced in Milwaukee and Racine. A lesser but still sizable advantage exists in the statewide program.
Figure 1 shows that per pupil public school revenue substantially exceeds that at private choice schools.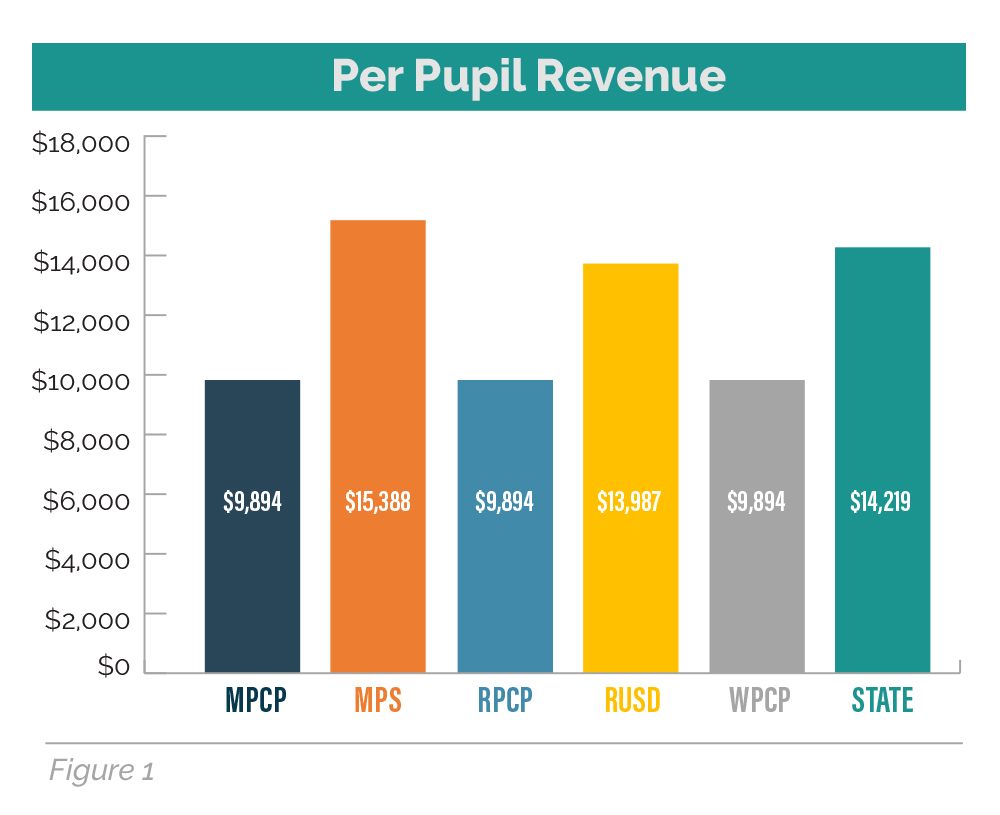 DPI Report Card scores show a different picture. Despite less revenue, Figure 2 shows higher Report Card scores for the Milwaukee and Racine choice programs. Report Card scores for low-income students in the statewide Wisconsin Parental Choice Program are similar to scores for all students in public school districts.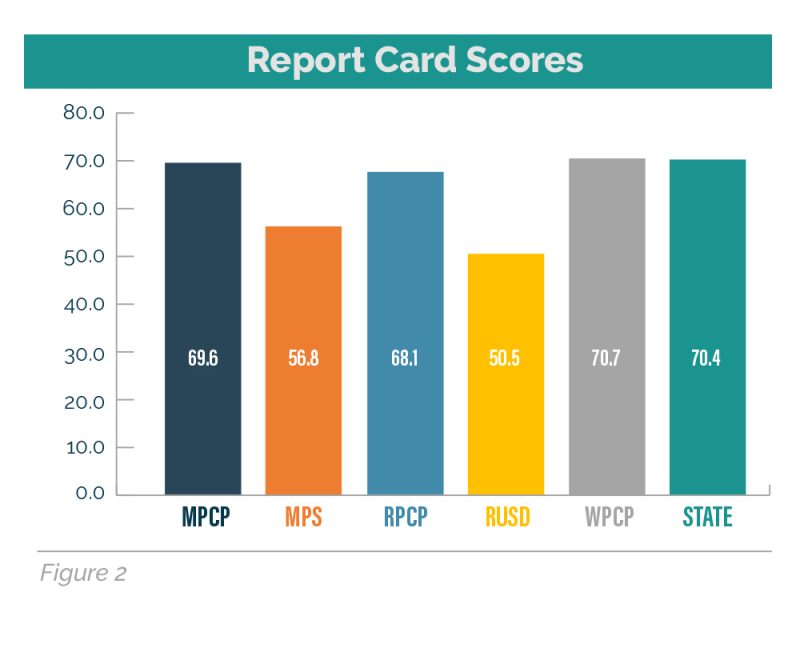 The School Choice Wisconsin report uses a Cost-Effectiveness Index to measure Report Card results per $1,000 of school revenue. Figure 3 shows for a cost-effective advantage for the MPCP, RPCP, and WPCP of 89%, 92%, and 42%, The complete SCW report describes conservative assumptions that likely understate the cost-effective advantage of schools in the state's parent choice programs.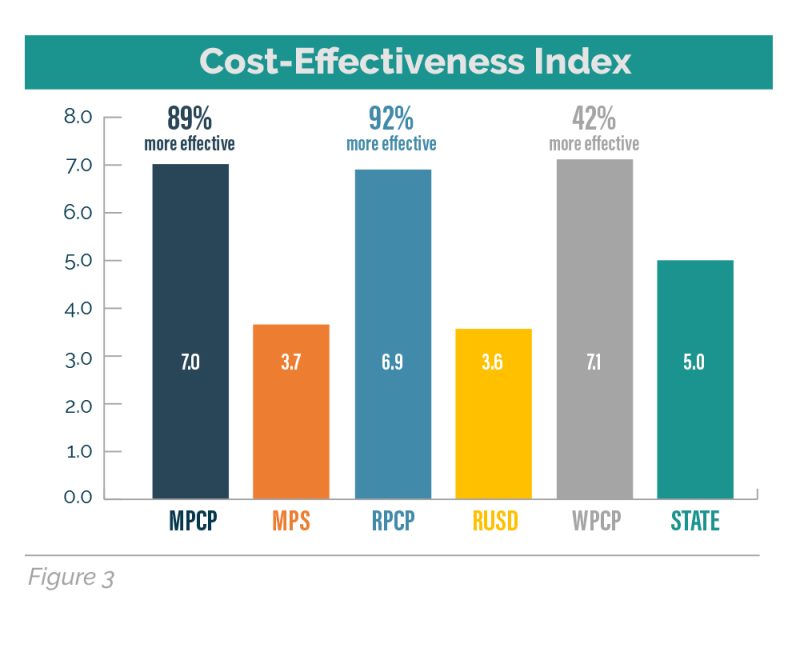 DOWNLOAD REPORT >> The Cost-Effectiveness of Wisconsin's Private School Choice Programs
DOWNLOAD REPORT SUMMARY >> The School Choice Advantage: More Bang For The Buck