Three New Members Added to the School Choice Wisconsin Board
February 8, 2022
Contact: Nicholas Kelly, 414.319.9160
BROOKFIELD, WI – Three new board members with extensive backgrounds in school choice advocacy, community outreach, and business have joined the School Choice Wisconsin (SCW) board, said Nicholas Kelly, SCW president.
The three are:
Jason Fields, President and CEO of Madison Region Economic Partnership (MadRep);
Jim Kitzinger, founding partner of KLCM Advisors, an investment management firm in Wisconsin, and an investor in Milwaukee Forge; and
Tammy Olivas, Outreach Director for Hispanics for School Choice (HFSC) since October 2011.
"We look forward to the positive impact that these very competent and passionate individuals will have on our organization. Their knowledge and experience are outstanding, and it is an honor to have them as part of our team." said Kelly.
The new board members represent an ongoing effort to ensure that SCW board and staff are well-positioned to work statewide to build on the considerable gains the choice movement has made since its inception, Kelly said.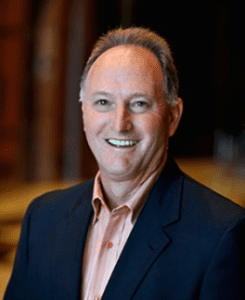 Jim Kitzinger is a co-founder of KLCM Advisors, an investment management firm in Wisconsin.
He is a CFA and CPA with forty years of experience on the Wisconsin financial scene and is regarded as one of the top money managers in the state. He began his career in investment analysis and portfolio management at First Wisconsin Bank and Trust Co. in Milwaukee in 1988 until co-founding KLCM Advisors Registered Investment Advisory Firm in 1993. He serves today as CEO and Chief Investment Officer at the firm.
James currently holds an advisory board position at Brass Ring Capital and is a board member and investor for Milwaukee Forge. He has also been a board member for Coastal States Bank, a trustee at St. Mary's Church in Port Washington, and board chair for St. Thomas More High School, where he graduated in 1975.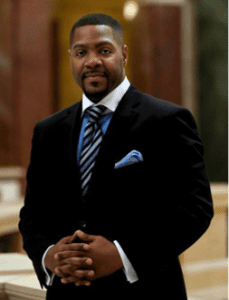 Jason Fields is currently the President/Chief Executive Officer of Madison Region Economic Partnership (MadRep). MadREP works for a comprehensive regional approach to economic development and serves as a partner to the Wisconsin Economic Development Corporation and other state agencies.
Jason also was elected to the Wisconsin Assembly where he served from 2004 to 2011 and was a courageous and passionate advocate for parental choice.
Jason also has worked as a stockbroker, financial advisor, and banker, and is a certified financial education instructor. He is the founder of The Financial Promise Foundation, Inc., a non-profit organization that teaches personal financial & business literacy and the founder and managing director of Dark Knight Capital Ventures.
He also has written six books, four of which focus on financial topics for beginners, and hosts a weekly radio show.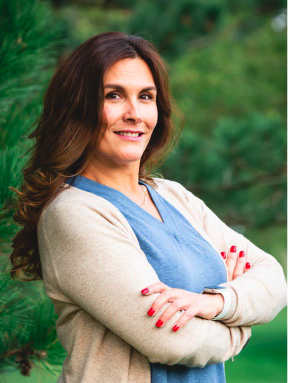 Tammy Olivas has served as the Outreach Director for Hispanics for School Choice (HFSC) since October 2011. With an extensive background in marketing and community outreach, Tammy has impacted the lives of thousands of families and students across the state. She has developed numerous outreach campaigns though various media and assisted many families directly.
Tammy also has been active with the Wisconsin Hispanic Scholarship program and Mexican Fiesta, volunteering her time for the past seven years. She believes that education is the single most unifying issue of the various Hispanic communities throughout Wisconsin. In her experience, Hispanic families overwhelmingly support parent choice in all its forms – private schools, charter schools and virtual education.