Racine Parental Choice Program
Racine Parental Choice Program
| | |
| --- | --- |
| 31 Choice Schools | 3,935 Participating Students |
RPCP Student Eligibility
The student must reside in the Racine Unified Public School District. Students who live in Racine County outside of the RUSD can apply to a school in the Wisconsin Parental Choice Program.
A non-voucher student can enter the RPCP program in grades K4, K5, 1, 9, or when they meet a prior year attendance requirement such as attending a different Wisconsin public school, attending a homeschool, or being on the waiting list for one of the Wisconsin Choice Programs.
Family income must be equal to or less than 300% of the federal poverty level.
There is no limit on the number of students that may participate in the Racine Parental Choice Program.
RPCP Voucher Amounts
For the 2022–2023 school year, the amount of the voucher is $8,399 for grades K-8 and $9,045 for grades 9-12. Beginning in 2015, the voucher amount increases by an amount equal to the increase in state public school funding each year.
---
Racine Parental Choice Program FAQ
---
Racine Parental Choice Program Growth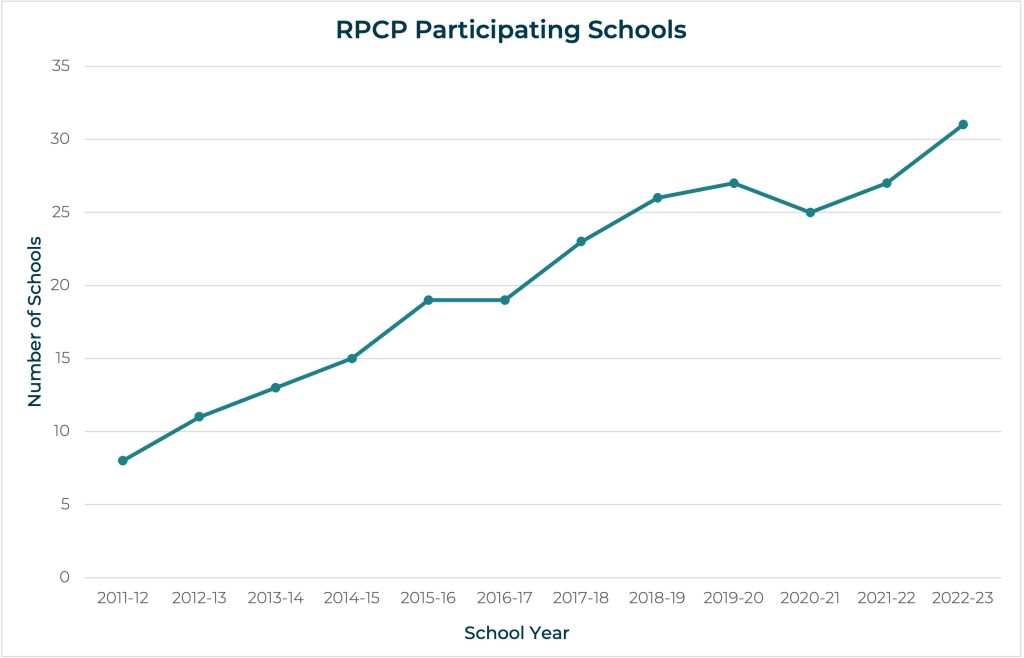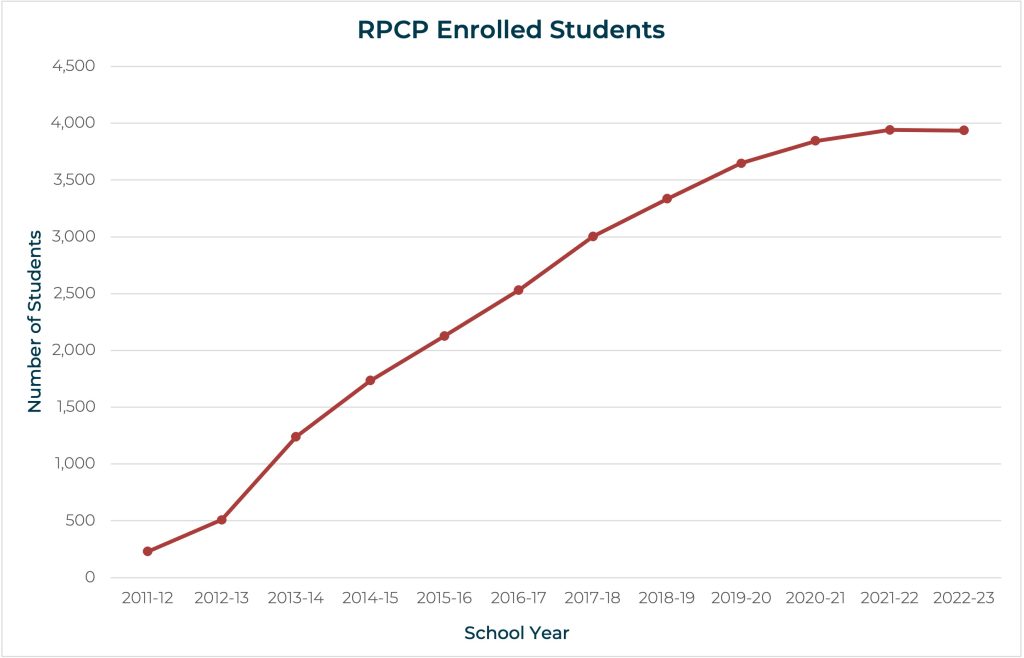 RPCP Timeline
2011
RPCP IS LAUNCHED
The Racine Parental Choice Program begins with 228 students and 8 schools, and with a cap of 250 students.
2012
509 STUDENTS PARTICIPATE
The number of students enrolled doubles over the previous year, with an enrollment cap of 5oo.
2013
140% GROWTH
With no enrollment cap is 2013, the RPCP grows to 1,240 in 13 schools.
2017
30 SCHOOLS IN RACINE COUNTY
Parents can choose between 23 schools in the RUSD and 7 schools in Racine County that are part of the Wisconsin Parental Choice Program.
2018
ACT PERFORMANCE
In 2018, Racine Parental Choice students outperformed their peers on the ACT for the third year in a row.
2019
15-FOLD INCREASE
Enrollment in the RPCP reaches 3,324 students.
2022
3,935 PARTICIPATING STUDENTS