Special Needs Scholarship Program
Special Needs Scholarship Program
| | |
| --- | --- |
| 162 Choice Schools | 2,217 Participating Students |
The Special Needs Scholarship Program (SNSP) allows a student with a disability, who meets certain eligibility requirements, to receive a state-funded scholarship to attend a private school that is located in Wisconsin and participating in the SNSP. The school receives a state aid payment for each eligible student.
SNSP Student Eligibility
Has an individualized Education Program (IEP) or services plan that meets program requirements
Is a Wisconsin resident
Is not simultaneously enrolled in other schooling
No income requirements for eligibility
SNSP Scholarship Amounts
For the 2023–2024 school year, SNSP students receive $15,065 in scholarship funds. For the 2024-2025 school year, SNSP students will receive $15,409 in scholarship funds. Students who have been determined to no longer have a disability receive a partial scholarship beginning in the school year following the determination. A partial scholarship student is at $9,893 for K-8 and $12,387 for 9-12.
High Cost funding is an option for schools with individual students requiring additional services. A Statement of Actual Cost must be submitted. The state may pay up to 150% of the scholarship for those students and may reimburse, up to 90%, funds allocated for students that require even more funding. The High Cost option requires the schools to pay for the services up front and subjects all expenses to an annual audit.
---
Special Needs Scholarship Program FAQ
---
Special Needs Scholarship Program Growth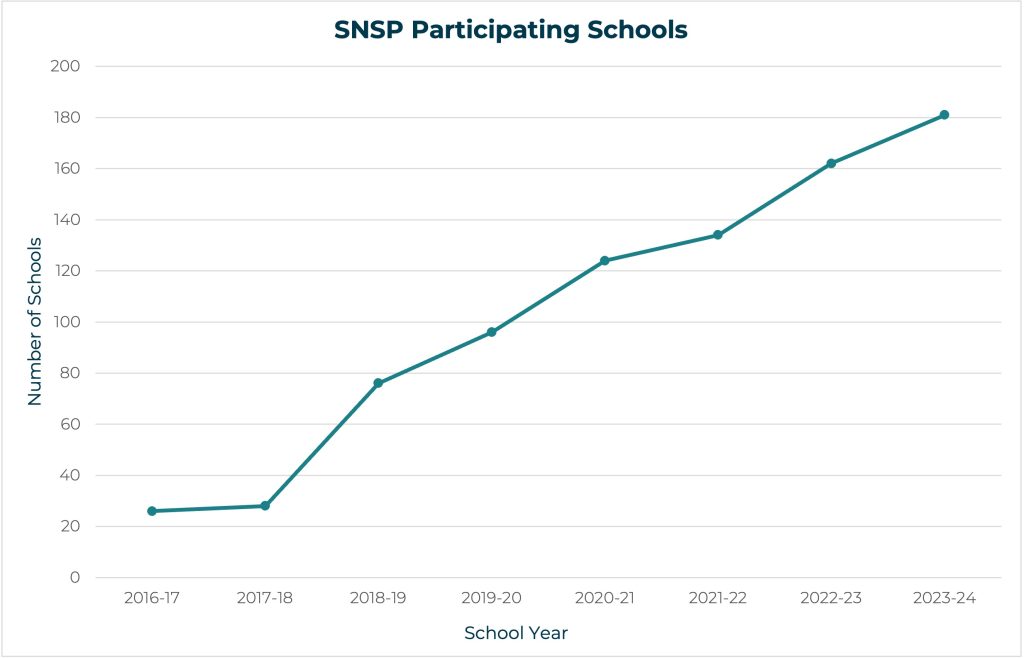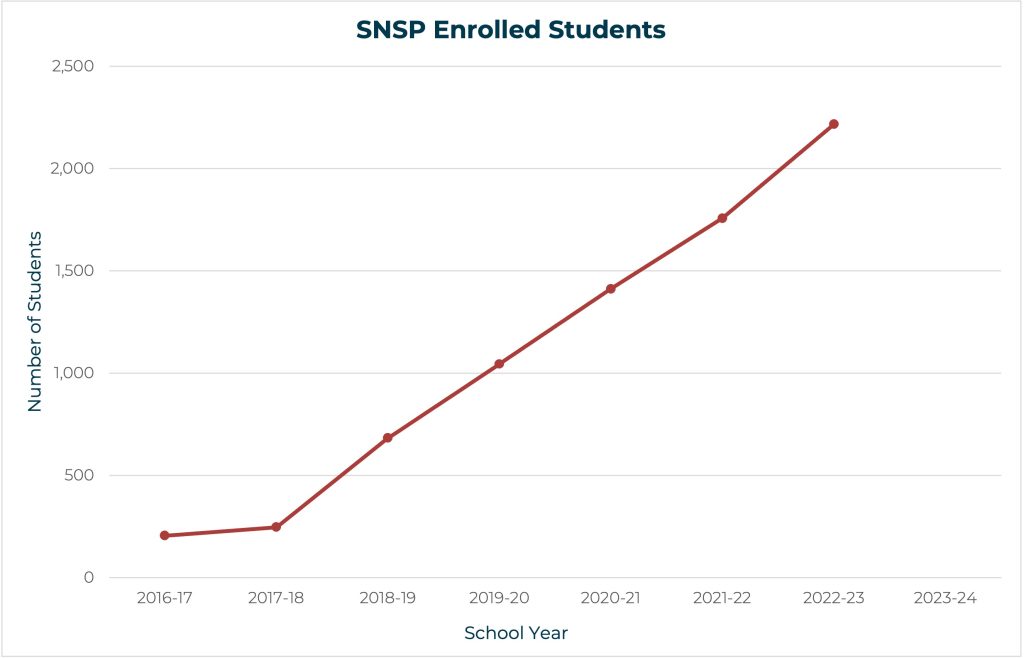 SNSP Timeline
2015
SNSP IS LAUNCHED
In the 2015 – 2017 budget, Wisconsin created the Special Needs Scholarship Program which serves students with an identified disability in a private school.
2016
205 STUDENTS PARTICIPATE
To be eligible, a student must have an IEP or Service Plan developed within 3 years of their application.
2018
ACT 59 REMOVED BARRIERS TO ENTRY
The two barriers to entry had been open enrollment denial and prior public school enrollment.
2022
SNSP CONTINUES TO GROW
In fall 2022, there were 2,217 students attending 162 schools in the program.
2023
VOUCHER INCREASES
State legislators from both sides of the political aisle came together with the Governor to make historic increases to per pupil payment amounts.