What They're Up To: Expansion, academic success at schools in choice programs
As we get deeper into the school year, it's uplifting to see varied activities, success and growth at schools participating in Wisconsin's choice programs.
The schools participating in choice vary in size, budget and mission. Occasionally, ChoiceWords peruses the websites and social media pages of participating schools to see what's up on their campuses and in their communities.
Below are a few updates we found.
Catholic Memorial, Waukesha, had one of the biggest news items as the school announced an expansion with the acquisition of Infinity Fields Baseball Park, W234-S3555 Les Paul Pkwy.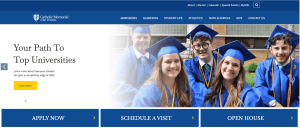 "The expansion, improvement of the facility and improving the student experience has been a part of our strategic plan, which is a five-year plan introduced to our community in 2019," Catholic Memorial President Donna Bembenek said in a September 23 story in The Waukesha Freeman.
The school found out that the owners of Infinity Fields and the athletic facility known as NX Level Sports Performance property were looking to sell, the paper reported.
"It is only 2.6 miles away. It became a great option for us to expand our campus and enhance the resources that are available to our kids," Bembenek told the paper. The property adds 36 acres and a 51,000-square-foot indoor athletic facility. Wow.
There is also good news out of Salam School in Milwaukee. "Salam School has successfully achieved the status of 'Significantly Exceeds Expectations' with a total score of 85.2 (8.2 points higher than

the school's last report card, says the school's website). The school says nearly 100 percent of its students move on to college or university. Congratulations!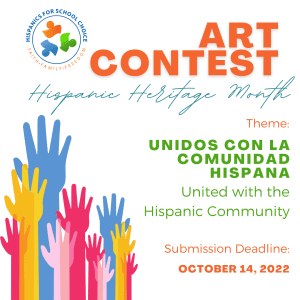 ChoiceWords also wants you to know about the Hispanics for School Choice annual art contest. This is a chance to highlight the tremendous artistic talent we have in this state. All students at schools participating in choice programs are invited to take part in the contest in celebration of Hispanic Heritage Month. This year's theme is United with the Hispanic Community. The submission deadline is October 14, 2022. Winners will be announced as early as November 2, 2023. See more here.
— School Choice Wisconsin